Inheritance Tax Rate and Capital Gains Tax UK Rate 2021 | Actions you can take:
27 January 2021
Following on from our recent blog, as promised, we're sharing some actionable next steps for you regarding the potential changes to the Inheritance Tax Rate and also, Capital Gains Tax UK rate.
If you'd like to read this article later, download the PDF here:
---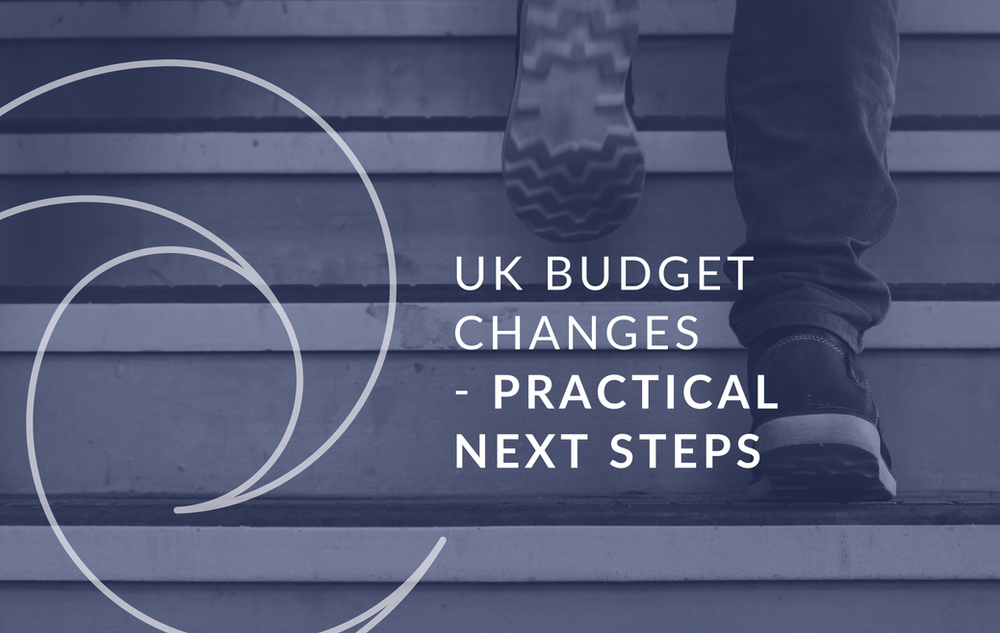 We previously published an article regarding the potential changes to the Inheritance Tax Rate and also, Capital Gains Tax UK rate in 2021. This will be announced in the March budget. In preparation for that, this is a practical guide to what actions you can take to minimise the impact of any changes.
Of course, these changes are at present rumours and recommendations, and there is no confirmation about what will happen in March, but it never hurts to be prepared.
So, what are the next steps?
Capital Gains Tax Rate UK 2021
It has been suggested that income tax rates will be raised to as much as 45% and it is likely the CGT will increase to match it. To reduce your Capital Gains Tax bill here are some practical steps.
Use your £12,300 allowance which cannot be carried forward to future years. A married couple can therefore raise £24,6000 a year with no CGT liabilities.
Use your annual ISA allowance which currently sits at £20,000. All personal CG are tax-free if on ISA investments.
Don't sell assets later in life as this could mean that Capital Gains Tax will be due as well as Inheritance Tax.
Consider setting up an all-in-one fund for multi-assets as the fund can sell holdings and therefore won't be liable for CGT.
Ensure any losses are offset against gains which can reduce the amount of CGT owed.
Manage taxable income through pension contributions or charitable donations.
Inheritance Tax Rate 2021
The nil-rate band of £325k is likely to change in the March budget as well as changes to rules regarding unused pension pots. However, these practical steps could help you lower the amount of Inheritance Tax your beneficiaries will be liable for.
You can leave everything to your spouse, or civil partner in your will without there being any Inheritance Tax. You are also able to pass on unused tax allowance to them.
Give gifts whilst you are alive to loved ones. There are of course some caveats and if you're not certain, give Everfair a call. But each person can give away £3000 of gifts each year without it being added to your estate. If you don't use your allowance one year it carries over the next.

Additionally, you can give £1,000 as marriage or civil partnership gifts which increases for grandchildren, great-grandchildren or your own children.
You are also able to give random gifts of £250 to individuals as long as you have not gifted them something else in the same tax year.

Leave part of your estate to charity as this means it will be exempt from Inheritance Tax. If this in turn brings your estate value to less than £325k then that will also be exempt.
Write pensions and life insurance policies in trust. If this is the case then any pay-outs are not considered as part of your estate. Instead they will be passed to your beneficiaries and won't be liable for Inheritance Tax.
Bequeath your house to your children, stepchildren or grandchildren which will include an additional allowance of £175,000.
If you want help in regard to identifying which of these steps will be relevant to you and your situation as well as implementing any of them, please give us a call or email and one of our advisors will be very happy to share some practical, unbiased and professional advice.